OUR STORY
Co-founded by Piyush and Lisa Patel, Conclusion Wines is a small, family-owned winery committed to crafting quality wines. That's why each vintage is a limited production sourced from California's premier vineyards.
Great wines are meant to be shared, and at Conclusion, we recommend pairing our wines with the people you care about, and moments that mark the start of something new. Only when one chapter ends can you begin the next.

2015 CABERNET SAUVIGNON
Full bodied with muscular tannins, a complex palate and broad mouthfeel. An early start in the Spring of 2015 led to an early harvest. There was 60% less fruit on the vines than in 2014; thus, the resulting wines are concentrated and powerful. Already quite approachable but has the acidity and tannins to age very nicely.

2016 PINOT NOIR
Medium weight with a silky texture, fine tannins and a long finish. 2016 was one of the best vintages California has seen. An early start in the Spring meant an early finish in the Fall. Warm days and cool nights made for near perfect conditions. This wine will age very nicely, but it will be quite difficult to wait!

2016 CHARDONNAY
Aromas of stone fruit, melon, pears and vanilla bean roll over the nose and complement the palate with honey and ripe apples. French inspired with medium acidity balanced with texture and subtle oak creates a crowd-pleasing wine.

2017 SAUVIGNON BLANC
2017 was another incredible vintage for California! Warm days and cool nights yielded wines with ripe flavors, ample structure and vibrant acidity.

2017 THE STORYTELLER
Crisp, refreshing and subtle sweetness. Featuring aromas of white flowers, guava and nectarine delivering a palate of stone fruits, fresh pears and citrus. Acidity is balanced and complements the palate with a wine that will pair well with your summertime favorite dishes.
2017 ROSÉ
Our Rosé brings together a fresh blend of varietals that are in perfect harmony for a classic California Rosé. Light and pretty, this Rosé is crisp and dry with nice acidity and a soft mouthfeel.
CORKS
Our motto at Conclusion is to drink well and do well. That's why you'll find a random act of kindness on the cork of each bottle.
What does your cork say?
Snap a photo of your act of kindness and share it with us on social, or complete it privately. The choice is yours. We hope you'll accept the challenge to help brighten someone's day.
When you're done, pass the cork onto someone else so the random acts of kindness will continue to spread.
WINEMAKER
In 1996, Patrick Saboe was reshaping the Charleston, SC restaurant scene at nationally lauded Slightly North of Broad, when a honeymoon to California's wine country changed his life. What began as an excuse to celebrate nuptials, transformed into a journey in pursuit of the perfect fermentation. Toward this end, Patrick traded kitchen tools for winemaking textbooks by enrolling in the Enology & Viticulture program at U.C. Davis.
While attending Davis, Patrick worked at Robert Sinskey Vineyards and assisted Dr. Andy Walker in the Pierce's Disease Resistance Rootstock Breeding Program. Upon graduation, he became Harvest Enologist for Hanna Winery before becoming the Assistant Winemaker at Keller Estate. Here, Patrick gained valuable experience working closely with renowned winemaker, Michael McNeill (Hanzell), to produce multiple award-winning wines.
Patrick's winemaking philosophy is simple: exceptional wines are made from exceptional fruit with exceptional care. We love working with Patrick because his philosophy on winemaking matches our own, and he pours his heart and soul into each barrel.
When he's not crafting exceptional wine, Patrick spends time with his wife Dawn and three children Maddy, Claire and Jackson in Petaluma.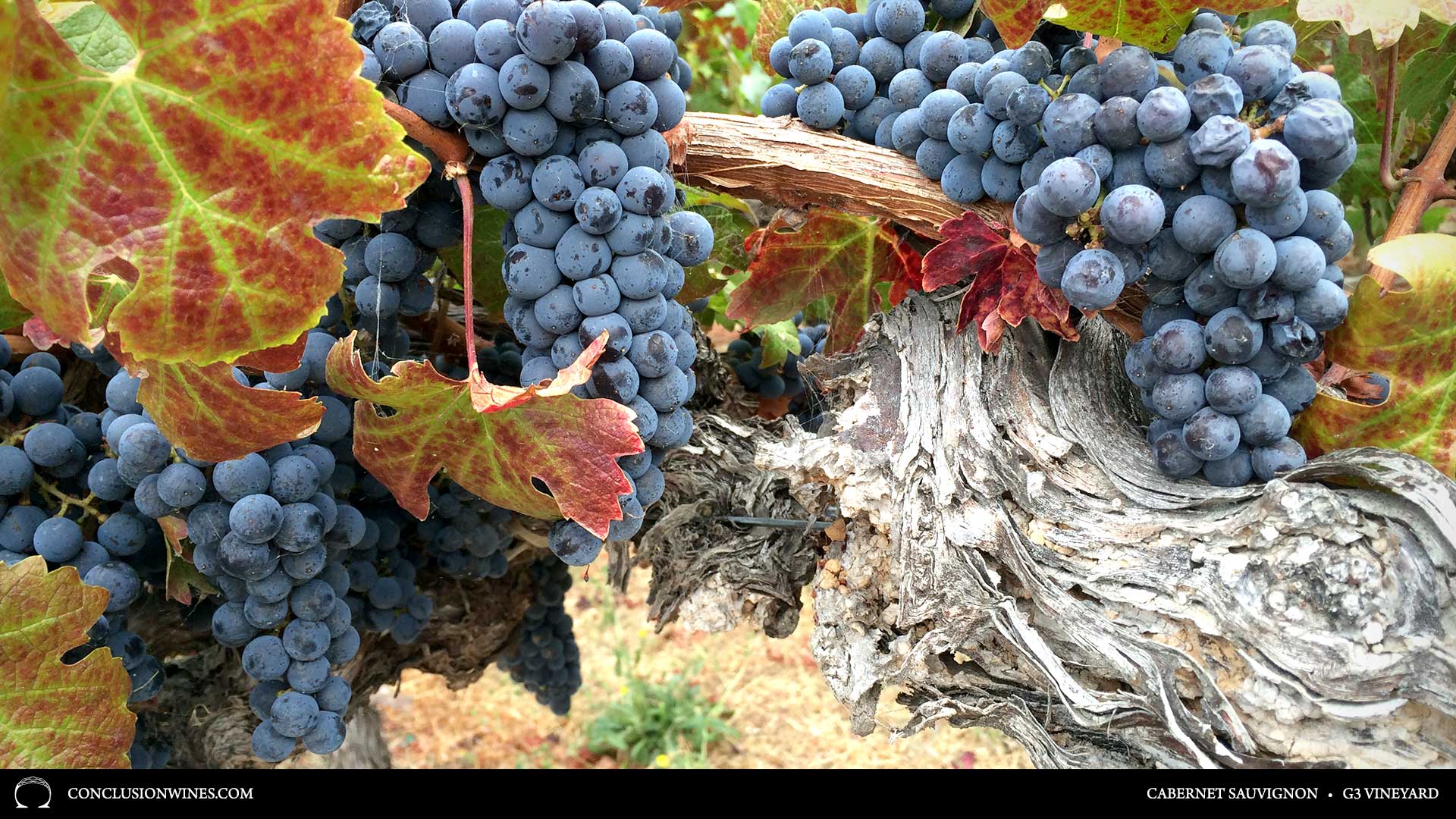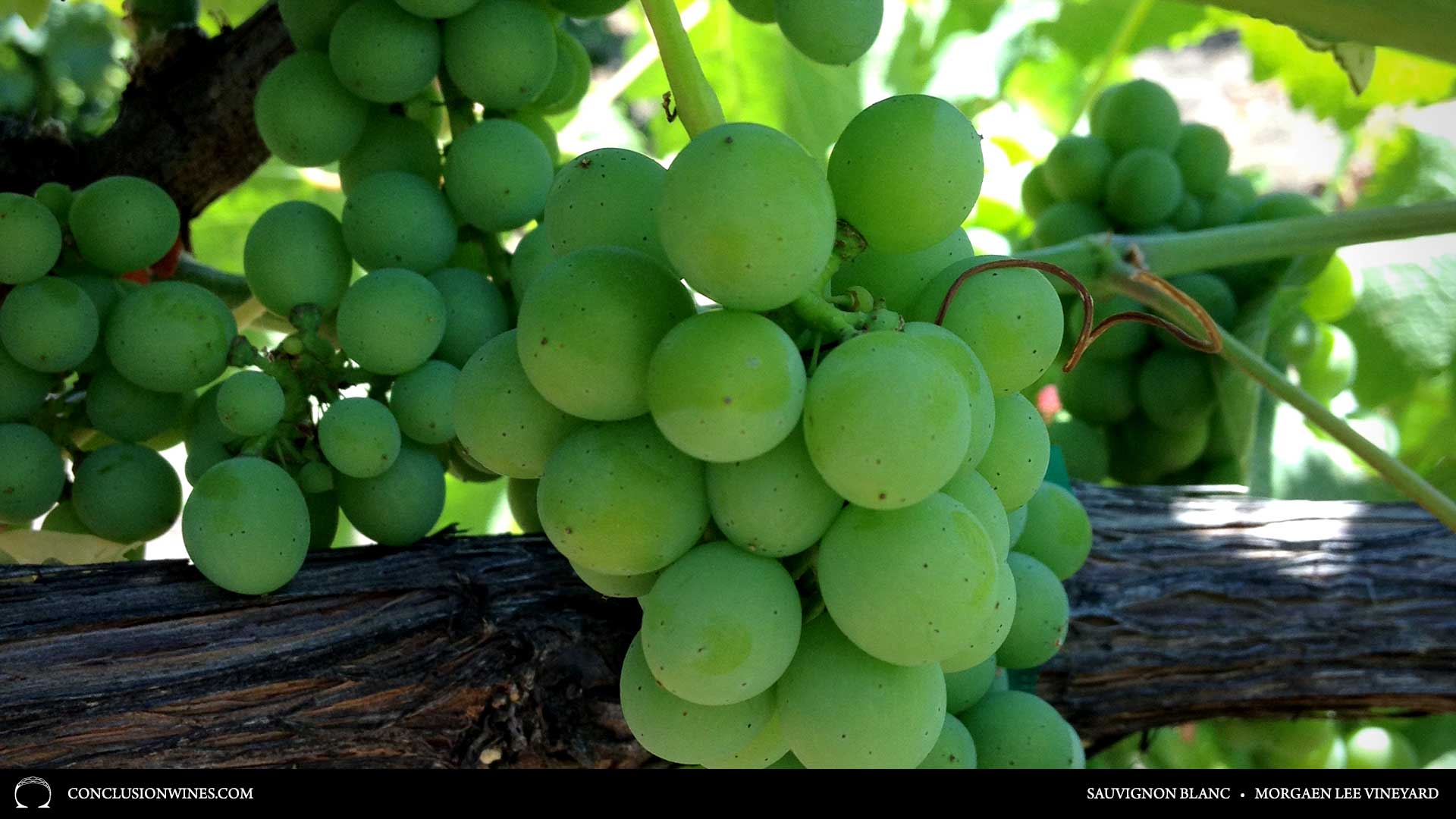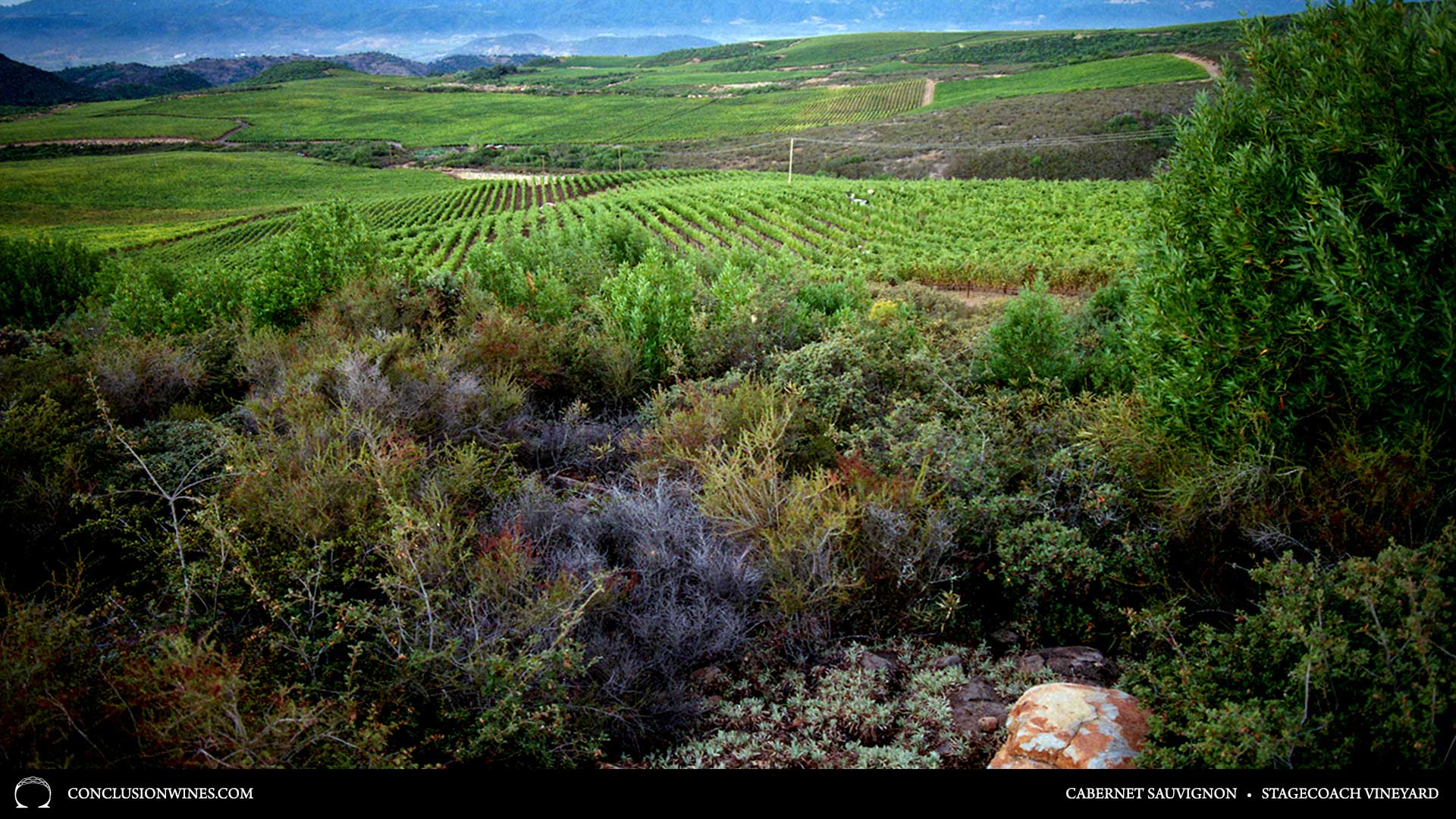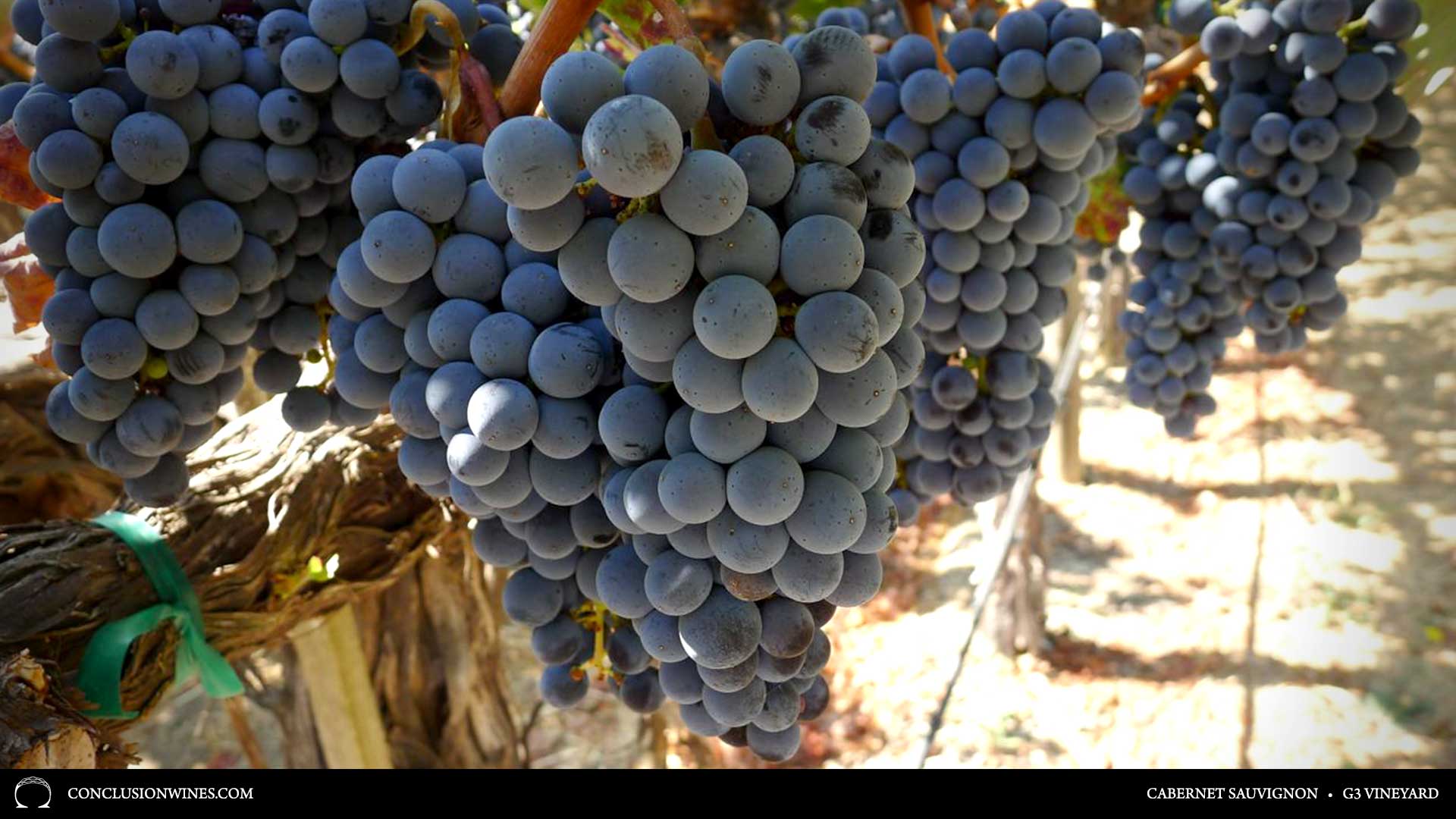 VINEYARDS
Our grapes are grown in some of the most sought after vineyards for winemaking in the United States.
CHARITIES
We're focusing on the greater impact and putting our efforts towards helping local charities in the great state we love and call home. Conclusion is the perfect blend for us; our home is in the heart of Oklahoma and our wine is crafted in the heart of Napa.
Every bottle purchased in 2017 helped Infant Crisis Services provide 282,000 diapers to kids in Oklahoma. With every wine bottle or case purchased from us in 2018, we're donating the revenue to Oklahoma Project Woman. Together we can make a difference in a community and drink well to do well.
AWARDS
2017 Rosé
90 Points – Wine Enthusiast
2015 Chardonnay
Silver Medal – LA International Wine Competition
2015 Sauvignon Blanc
90 Points – Wine Enthusiast
2015 The Storyteller
92 Points – Wine Enthusiast
Silver Medal – Harvest Challenge

2015 Pinot Noir
88 Points – Wine Enthusiast
Double Gold – Harvest Challenge
Best of Class – Harvest Challenge
Gold Medal – Oklahoma State Fair
Silver Medal – Critics Challenge
Silver Medal – SF International Wine Competition
2015 Cabernet Sauvignon
90 Points – Wine Enthusiast
Double Gold – SF International Wine Competition (Label Design)
Gold Medal – Oklahoma State Fair
Silver Medal – Sunset International Wine Competition
Silver Medal – SF International Wine Competition