Time flies when you're having fun. It seems like not long ago when we took down our holiday decorations, but here it is time to put them back up again. With the new year right around the corner, we wanted to take some time to thank you as we reflect on the past year.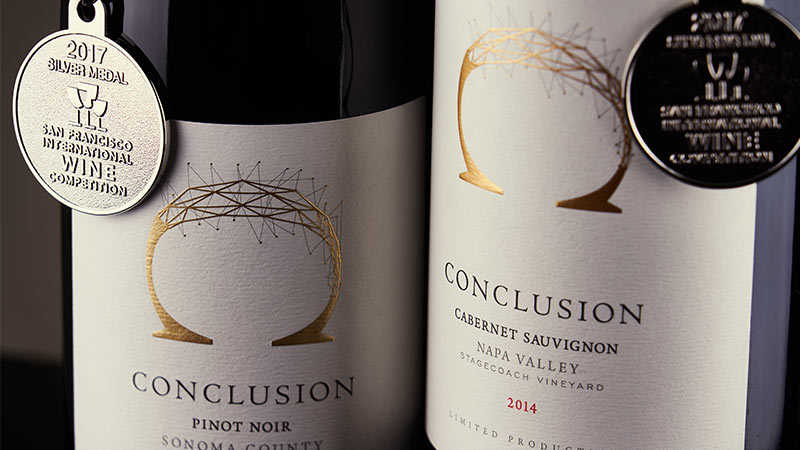 It was around this time last year we unveiled Conclusion Wines. This summer, you helped launch the new brand high atop the Devon Tower with V2 Events at Vast! After launching, we were honored to receive recognition through a slew of awards.
To name a few, our 2014 Cabernet Sauvignon earned a Silver at the SF International Wine Competition and a Gold at the Oklahoma State Fair while our 2015 Pinot Noir earned both of those alongside a Silver at the Critics Challenge and both a Double Gold and Best of Class in the 2017 Harvest Challenge. Then there's the scores of 88, 90, 90 and 92 for our 2015 Pinot Noir, 2014 Cabernet Sauvignon, 2015 Sauvignon Blanc and 2015 The Storyteller blend, respectively, from Wine Enthusiast.
Since then, you've blown us away as you've helped varietals from our new lineup sell out in record time.
You've helped provide over 282,000 diapers to kids in Oklahoma who need it most.
When we announced our 2015 Sauvignon Blanc selling out, that meant providing over 17,200 diapers through our friends at Infant Crisis Services. Since then, we've tallied the numbers for our other varietals and that number has grown to over 282,000 diapers. We can't tell you how much that means to us—more importantly, how much it'll mean for Oklahoma's kids who need them.
For 2018, we're excited to announce all our revenue will be donated to help Oklahoma's women through Oklahoma Project Woman. We can't wait to see how you'll help make an impact in women's lives across our state.
Keep an eye out on social or sign up for our newsletter to make sure you'll be the first to know more about Oklahoma Project Woman and when the new vintages are released in the new year.